Oxford Community Foundation Names 2023 Teckman Educator Award Recipient
March 10, 2023 at 2:56 p.m.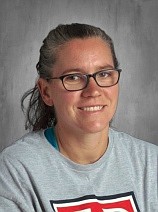 ---
---
Oxford Community Foundation Names 2023 Teckman Educator Award Recipient
Megan Sparks,physical education teacher at Marshall ElementaryThe Greater Oxford Community Foundation has named Megan Sparks,physical education teacher at Marshall Elementary in the Talawanda School District, as the recipient of the Harry and Virginia Teckman Award.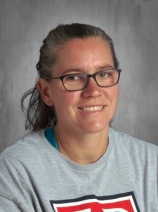 Megan Sparks, Talawanda School District. Photo submitted.
The annual award was established in 1997 by Charlie and Joan Teckman inhonor of their longtime educator parents. It recognizes excellence in the Talawanda School District among both current and retired teachers,administrators, and staff.
Sparks was nominated by fellow teacher Cami Schaefer.
 "In addition toperforming her job at an exemplary level, Mrs. Sparks demonstrates anextraordinary commitment to the entire population of Marshall Elementaryand the Oxford community as well," 
wrote Schaefer.   
"Her classroom is the gym, where she builds foundational skills, knowledge,and values that will lead students to a lifetime of physical activity andoverall wellness. She incorporates math and literacy skills into physicaleducation and teaches social and interpersonal skills through partner andteam games and activities," 
adds Schafer.
A special mark that Sparks has added to Marshall Elementary is the Sensory Path, which travels the school's entire first floor. Sparks researched,developed, and implemented the project, finding funding and volunteersalong to way to make her vision of the path a reality.
Throughout the path, large brightly colored stickers on the floor and wallsinclude stations where children jump like frogs, walk backwards, dohopscotch, press their palms on the wall, and stomp "bugs" on the floor. Research shows that by engaging their mind and bodies in these kinds ofsensory experiences aids in developing motor skills, balance, hand-eyecoordination, and spatial awareness.
"As a kindergarten teacher, I can attest to the fact that my students are better able to focus on tasks in the classroom after utilizing the sensory path," added Schaefer. "My class benefits from it daily." 
Other Marshall Elementary teachers also visit the path with their students, at different times and in different ways.
"Mrs. Sparks has made a difference at our building, exemplified the missionof the district, and has positively impacted the people of Oxford. "Her skills, knowledge, willingness to help others, and dedication to our students and the community make her a worthy Teckman Education Award nominee," added Schaefer. 
Nominations for the Harry and Virginia Teckman Award may be made byanyone in greater Oxford and are accepted throughout the year at oxfordfdn.org. The deadline is each January 31 with the award given each Spring.
Please note: If you like local news, please make a donation by using the donation box located in the upper left corner of this page.