Looking for Healthy Lunch Options? Jugo in West Chester Has What You Need!
Jugo is located at 7132 Cincinnati Dayton Rd Suite 900
May 31, 2022 at 1:30 p.m.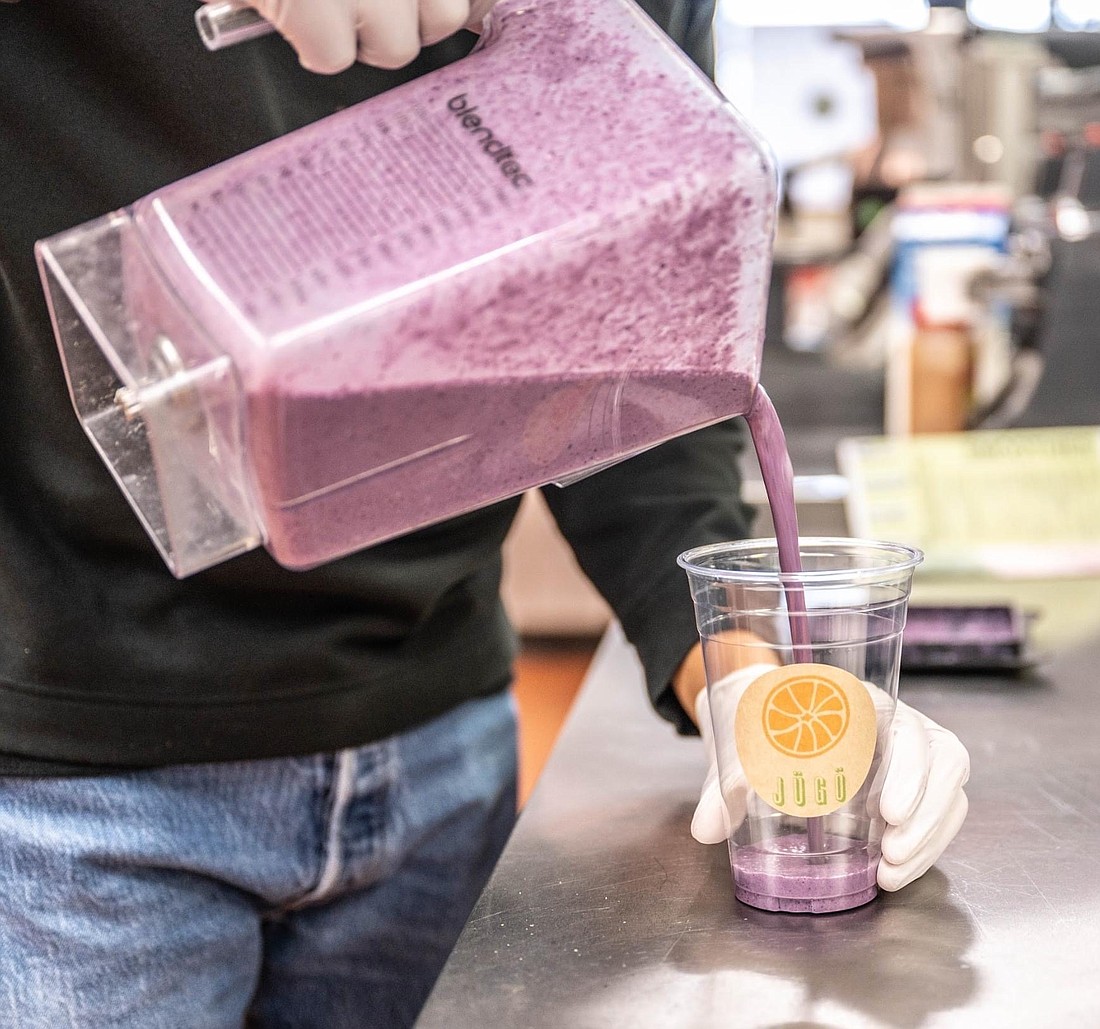 ---
---
Jugo is a fresh juicery that recently opened in West Chester on Cincinnati Dayton Road. The owner, Luis Alvarado and his family run this small business themselves. Jugo uses only fresh fruits in their drinks and food. The shop is spacious and clean, with indoor seating. Luis was inspired to start his business after his wife became sick with anemia. They were looking for an alternative from just taking pills everyday. Growing up, Luis and his brother were given fresh juice every morning before heading off to school. That tradition has now followed him into adulthood and passed down to his family.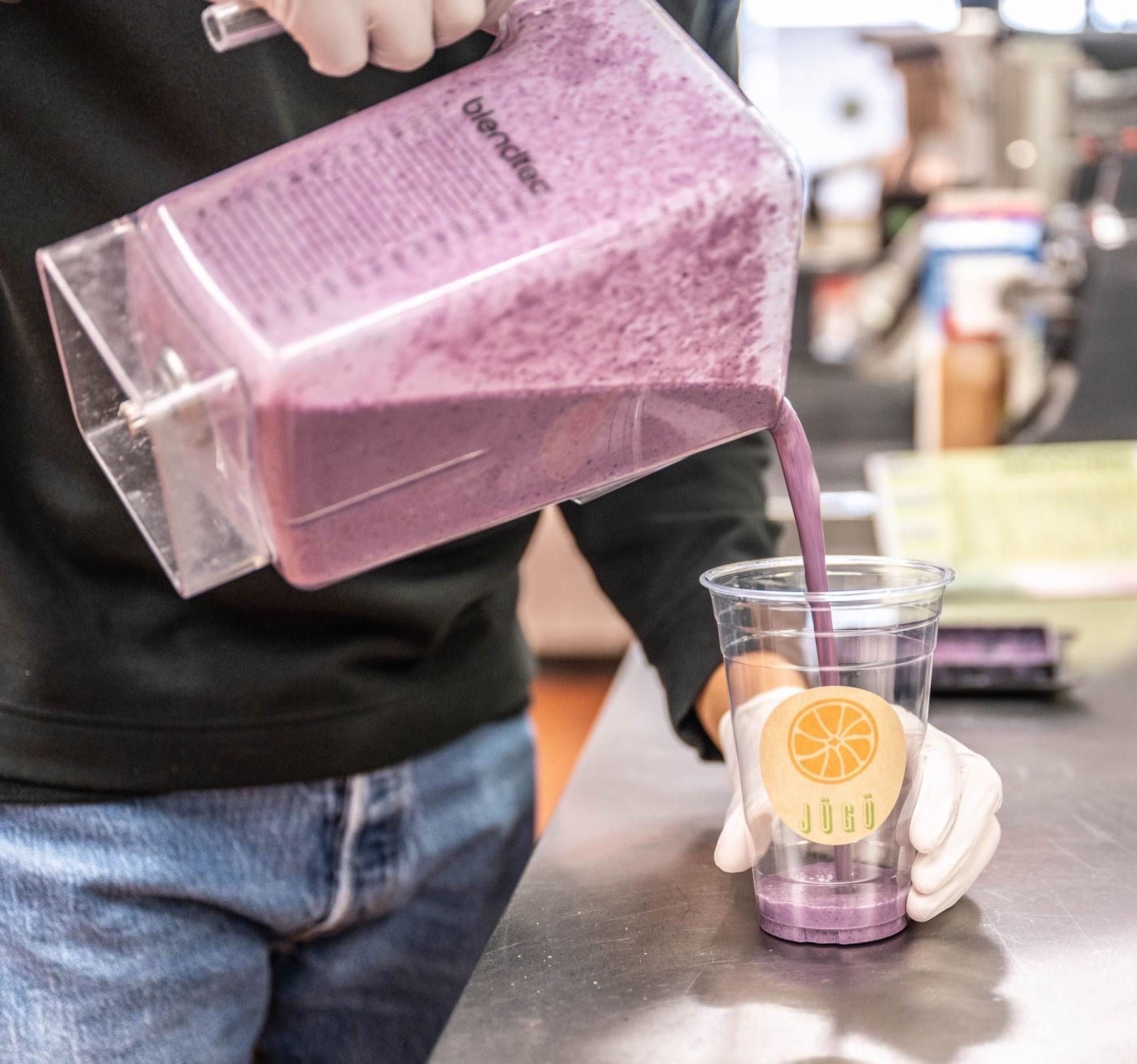 "Mom always gave us fresh beet and carrot juice, we know the importance of eating healthy!" says Alvarado.
Their menu is large, ranging from smoothies, detox waters, chia bowls or oatmeal bowls. Luis's favorite drink? "Reset Juice," containing fresh apples, carrots, ginger, lemon juice and red beets.
When checking out the spot, I ordered two of their smoothies. "Purple Oat," a pretty purple smoothie containing almond milk, blueberries, strawberries, cashews, bananas, cinnamon and a hint of Himalayan salt. They also offer custom smoothies, too if you want something that's not on their menu. They gladly made me a custom pineapple and mint smoothie that was so refreshing!
This is the perfect spot to stop by after a workout or if you're just on the go and need something fresh and healthy to snack on.
Jugo is located at 7132 Cincinnati Dayton Rd Suite 900 in West Chester, and is open for business. Butler County Connect obtained images from their Facebook page, https://www.facebook.com/jugocincinnati.