Director of the Ohio Department of Agriculture Visits the Butler County Fair
Director of the Ohio Department of Agriculture Visits the Butler County Fair
July 25, 2022 at 7:22 p.m.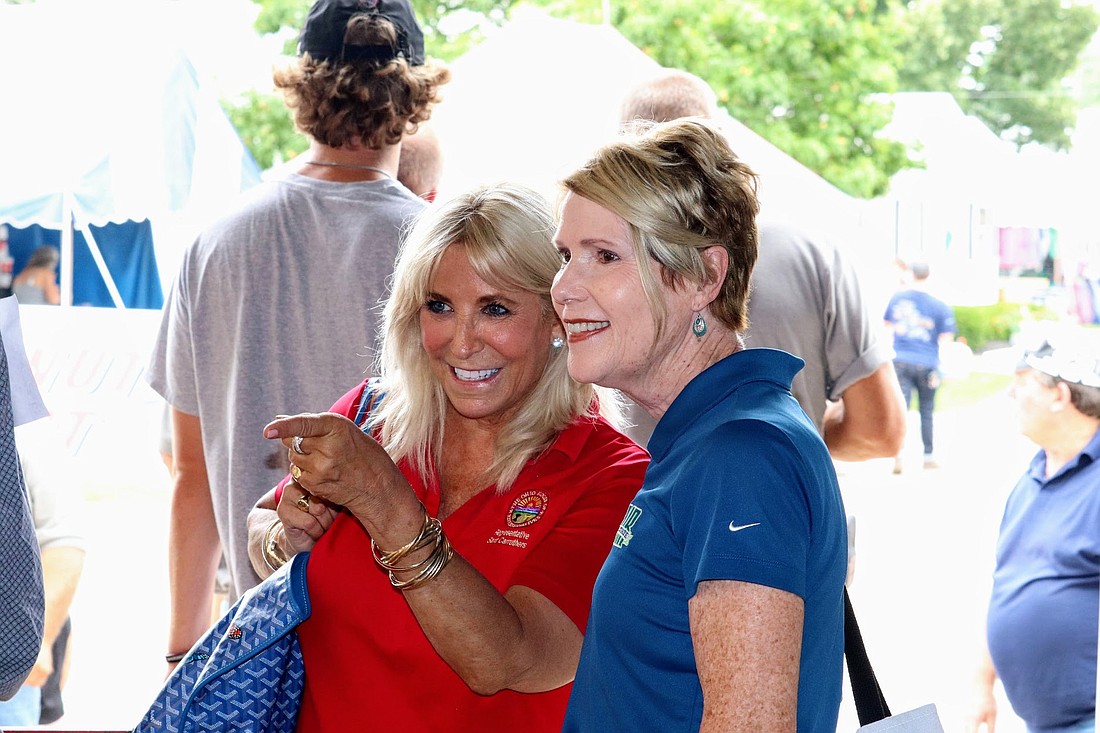 ---
---
On Monday, The State of Ohio Director of Agriculture, Dorothy Pelanda visited the Butler County fair. She had a brief meeting with State Representatives Carruther, Hall, and Gross along with the Butler County Ohio Fair Board. She discussed the positive impact Tyler's law was having to make carnival and fair rides safer. The law was named after Tyler Jarrell who was killed on an amusement ride in 2017. The law increases inspection requirements for amusement rides. 
After her meeting, Director Pelanda tours several livestock barns and was introduced to the crowds as they watched the judging.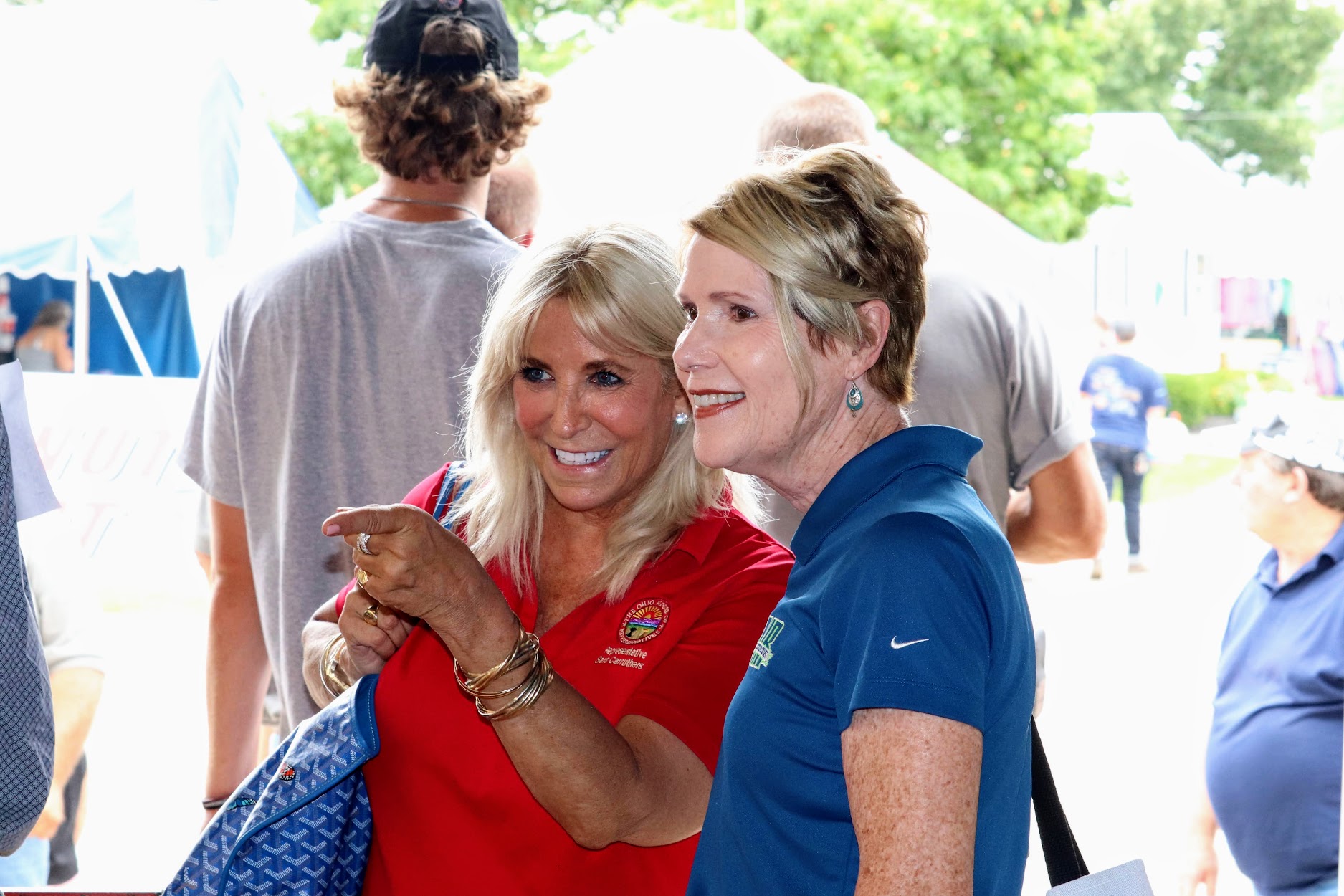 State Representative Sara Carruthers and Dorothy Pelanda, State of Ohio Director of Agriculture. 
The Butler County Fair continues until Friday.