Serpent Mound: Day trips from Butler County Ohio
May 6, 2019 at 8:09 a.m.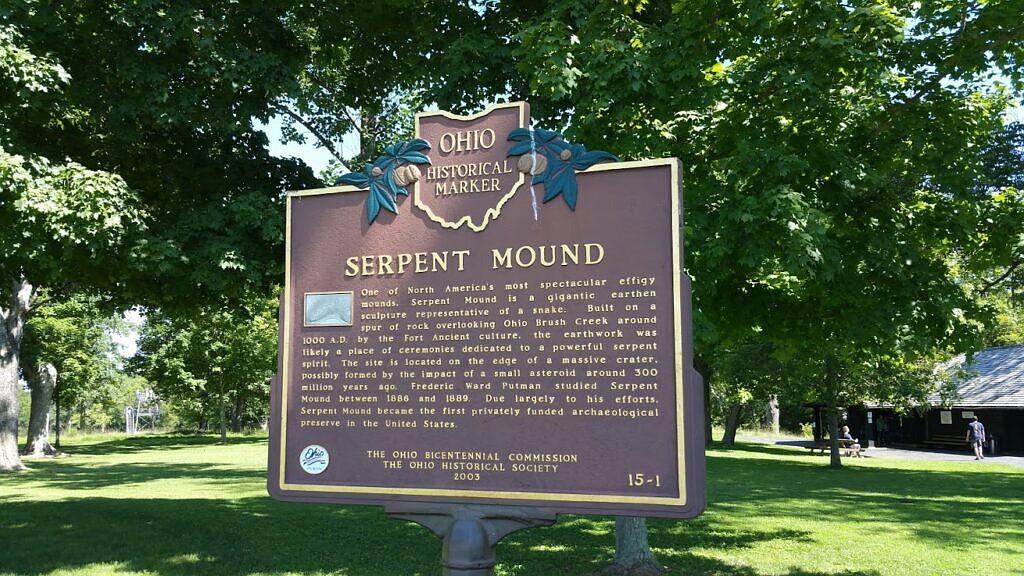 ---
---
The World's Largest Earthen Effigy
Looking to visit the World's Largest Earthen Effigy on your next trip? No passport is needed to see the Serpent Mound! Found just 90 miles from Butler County in Adams County is a day of fun and education for the whole family!
Just a short drive from Butler County

Travel the back roads of Southern Ohio to behold one of Ohio's National Historic Landmarks! Which ancient civilization would build a 3 foot high and almost quarter long earthen mound? Was it the Indigenous Adena or was it the Fort Ancient Culture? Archeologists can only agree the Serpent Mound has stood the test of time!
Serpent Mound information
At only $8.00 a vehicle, $4.00 for motorcycles and $15.00 for an annual pass, the price is certainly right! Hours are from 9 AM until dusk.
Be sure to visit http://arcofappalachia.org/serpent-mound-hours/ for more details.
The site includes a gift shop and museum, with a 12-minute video presentation on a continuous loop of the mound's history allowing visitors to enjoy at their leisure.
Day trips from Butler County Ohio
The Serpent Mound is easy to observe up close. There is a blacktopped sidewalk on the perimeter of the mound. The paved path makes walking the perimeter easy and the path is wheelchair accessible. If you are inclined to gain a higher perspective, there is a 32 foot tall stair stepped platform. It's a free feature to use at the park and it provides a terrific perspective of the Serpent Mound. There are trails to view the other smaller mounds in the park along with the surrounding vistas!
The park is an incredible piece of Ohio history and is a perfect day trip from Butler County Ohio!
For more events and news visit www.ButlerCountyOH.us