Has the Perfect Berry Salad been found in Hamilton Ohio?
March 15, 2018 at 1:35 p.m.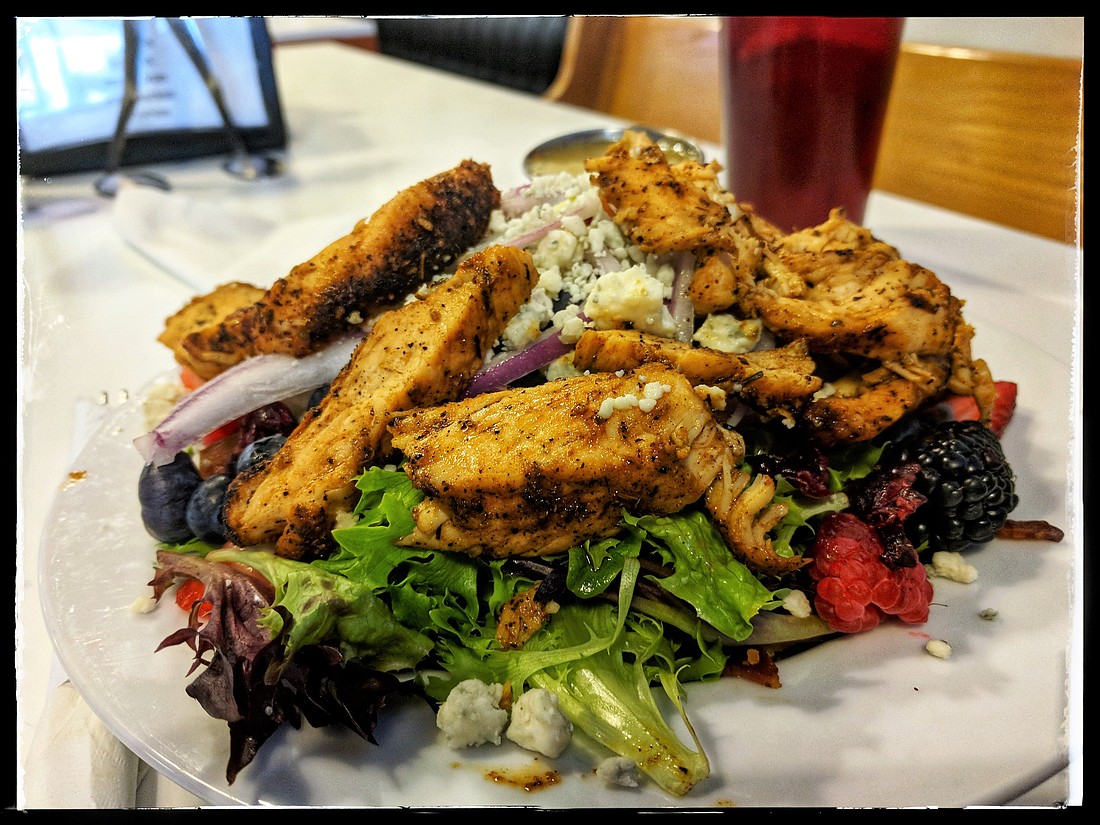 ---
---
The perfect berry salad has been found at High Street Cafe' Has the perfect berry salad been found in Hamilton Ohio? Walking into High Street Café it's easy to shut off the hustle and bustle world in downtown Hamilton Ohio. Thousands of vehicles pass in front of High Street Café every day. The unsuspecting yellow sign hangs as a silent reminder to all that breakfast and lunch is served in Downtown Hamilton six days a week. Along with tasty food, High Street Café has antiques, collectibles and tee shirts lining the walls of the Café. The Pac-Man game machine stands ready for the next game as your food order is being prepared to perfection. High Street Café is a cozy downtown eatery. Cooking from scratch The menu is full of tasty breakfast and lunch items made fresh from scratch. Whether you favor breakfast, lunch, soup or salad High Street Cafe has the menu selection for all taste. The food is fresh and always made to order. A few of my favorite breakfast items include Traditional Eggs Benedict, the Three Pig Omelet, and French toast. When it comes to lunch the menu is quite robust.  Capri, classic or blackened chicken sandwiches have a uniquely fresh flavor, and as their menu reads "these sandwiches are so good, all the chickens are volunteers!" The Perfect Berry Salad
But I believe it's quite possible the perfect berry salad has been found in Hamilton Ohio. High Street Café has hit the ball out of the park with this edible delight. As their menu states, the salad is a robust serving of "mixed field greens topped with red onions, bacon, blue cheese crumbles, candied pecans, fresh berries, and choice of grilled or blackened chicken. Served with house honey poppy seed dressing."  The combination of ingredients is salad Nirvana. Plan your visit to downtown Hamilton Ohio and High Street Café.