300 full-time jobs coming to West Chester
New Synchrony Bank Location Coming to West Chester Township
July 27, 2022 at 4:19 p.m.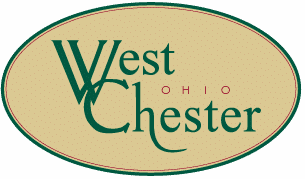 ---
---
State Representative Jennifer Gross released the following statement on July 27th, 2022: 
COLUMBUS – State Rep. Jennifer Gross (R-West Chester) announced West Chester Township's new economic development project, which was recently approved for assistance by the Ohio Tax Credit Authority.
The Township will be welcoming Synchrony Bank as the location of its newest branch. The new business is expected to create 300 full-time positions and generate $16.5 million in new annual payroll.
"I'm very proud Synchrony Bank selected West Chester for its newest location. This is evidence that West Chester, House District 52, and Butler County are destinations where new businesses can grow and thrive," said Gross.
The TCA approved a $1.464%, nine-year Job Creation Tax Credit for the project.
The bank is an institution of Synchrony Financial, which is a leading consumer financial services company that specializes in providing customers with a unique set of financing solutions. The company partners with leading retailers, including co-branded and private label credit cards, promotional financing, and CareCredit for medical expenses.