Miami University Police Department Hosts Law Enforcement Training
MUPD Partners with Local and State Law Enforcement Agencies
July 13, 2022 at 2:36 p.m.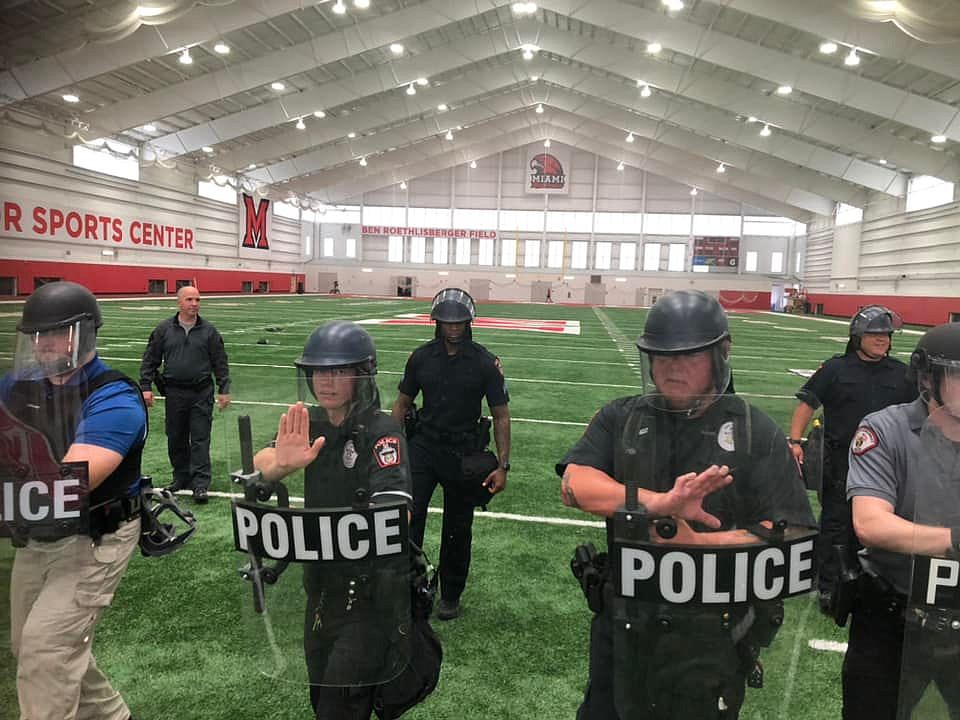 ---
---
While most students are away for summer break, Miami University Police Department continues to monitor Miami University's campus. With nearly 20,000 students, Miami University Police Department is responsible for law enforcement on the University's property. MUPD also provides services such as civilian fingerprinting, portable breath tests, safety programs, and a safety app. 
In a Facebook Post on July 12, MUPD announced their collaborative training efforts that took place this month. "Even though our students are off enjoying their summer break, our officers are still here.  MUPD has teamed up with other local and state agencies for summer in-service trainings which will help keep our community safe. So far this summer officers have received training on topics such as Mental Health First Aid, Mobile Field Force for Mass Gatherings, and Critical Incident Response.  MUPD has hosted these trainings and officers from agencies such as Oxford City PD, Oxford Township PD, Univ of Cincinnati PD, Hamilton PD, Fairfield PD, Oxford Fire Dept, Kettering Health, Ohio State Highway Patrol and the Butler County EMA have participated. MUPD values it's partnerships with all of our local agencies and is thankful for their continued support and dedication to keeping our community safe."